Dog walking & PET SITTING SERVICES
We understand that each and every pet and household is different. We tailor our walks and pet sitting visits to your pet's exact needs!
Dog Walking | $21 for 30 Minutes
Does your dog need a little TLC while you're away from home?  We'll be there! Your pet sitter will take your dog on a walk, play in the yard and give your dog some extra love and attention!
 We also offer 45 & 60 minute options   
Pet Sitting | $25 per visit
Going out of town or just out for the night?  Need us to give your cat, dog or pocket pet medicine, some food, a quick potty break or litter box scoop & play session?  This service is for you!  As well as taking care of your pets, we will bring in your mail, take out the trash, water a few indoor plants and rotate the blinds at no extra charge. For dogs, we require a minimum of three pet sitting visits per day and cats require two pet sitting visits per day. Both dogs and cats need stimulation and human interaction. These requirements are for the health & safety of your animals!
We also offer 45 & 60 minute options
Overnight + Midday Walk | starting at $95 per night  
Experience total peace of mind for your pets and home! Relax knowing that your furry family members and house are safe & secure while you're away. Your sitter will arrive no later than 8 pm and stay to at least 7 am the next morning.  Additionally, we come back for a 30 minute midday visit to give your pet a walk or some playtime.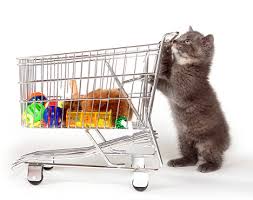 Nail Trimming | $10 
Does your pet need a quick nail or claw trim? We're here for you!
Pet Taxi | $30 per 30 minutes
We will be happy to transport your pet to the veterinarian, groomer, trainer or doggie daycare and stay for as long as it takes.  One-way charge is $30 with the first half-hour included. Afterwards, we charge in 15 minute increments. Rates are for a 5 mile radius from your home, otherwise, an additional mileage rate applies.
Supply Pickup | $25 
Running low on pet food, litter, medicine or other supplies?  You can count on us! We'll pick up any supplies for you, your pets or your home. $25 includes the first hour; additional time charged in 15 minute increments. This covers a 5 mile radius from your home, otherwise, an additional mileage charge rate applies.
Additional Services: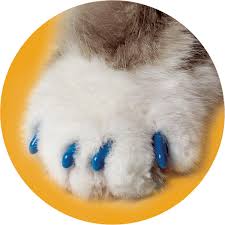 Registration Meeting | $20 
The registration meeting is a visit that allows the client to get to know our services and for your sitter to become familiar with your pet's environment. The sitter will introduce themselves, spend some quality time with the pet, confirm and review the pertinent information about the home and pet care routine and answer any additional questions the client may have. There is a $25 visit charge for the registration meeting, which covers administrative costs, as well as, the sitter's time. We do NOT provide service until your Registration Meeting has taken place. 
Holiday Services | $10 – $25 additional per service fee
In order to fairly compensate our staff for taking time away from their families on holidays, additional rates apply for all major holidays. Major holidays include: New Year's Day, Easter, Memorial Day, Fourth of July, Labor Day, Thanksgiving, Christmas Eve, Christmas Day and New Year's Eve.
*Additional $10 added to each VISIT on holidays
*Additional $25 added to each OVERNIGHT STAY on holidays
Administrative Fee | 5% of total invoice