Frequently Asked Questions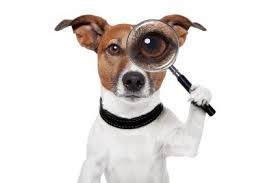 wHAT IS IN-HOME PET SITTING?
In home pet sitting is when a pet care provider comes to your home for scheduled visits, and cares for your pet in their own environment.  Each visit is customized to meet the needs and routines of your pet and the sitter comes when and as often as you wish. They can even spend the night! Along with your pets, your home will also be cared for with an in home pet sitter.  We will bring in mail and newspapers, pick up packages and flyers, adjust your TV or radio, alternate lights and blinds, and even water a few indoor plants. An in-home pet sitter gives your home a "lived in feel", which deters burglars.
Why should I hire a professional pet sitter?
Veterinarians and pet experts believe that keeping pets in their familiar surroundings helps alleviate the stress imposed when their owners have to leave home. Pet owners enjoy using the services of professional pet sitters in order to take advantage of the benefits that in-home pet care provides:
Benefits to your pets include: 
Being happier and experiencing less stress by staying at home
Uninterrupted diet and exercise routines
Being surrounded by familiar sights, sounds and smells
The elimination of travel trauma or having to get used to an unfamiliar environment
Receiving personal attention and individualized play time
Maintaining medications and medical treatment, when required
Having a responsible professional in case of an emergency
Helping to ensure good health, since exposure to other animals' illnesses or parasites is eliminated
Benefits for the Pet Parent include:
Knowing that your pet is in caring, loving hands
Being able to rely on your pet sitter to fulfill all of your care requests on time, each and every time
Having the confidence that your pet sitter is able to handle any and all pet and household emergencies, including if your pet needs medical attention
Knowing your pet sitter has the ability to spot and avoid potentially dangerous situations and can react quickly and effectively
Feeling your home is more secure, since your pet sitter will be either staying overnight or going in and out of your home several times per day
Knowing that your pet sitter has multiple back-ups in the case of emergencies, car trouble or illness
Not having to impose on family, friends or neighbors
Eliminating the trauma of having to transport and leave your pet
what type of clients do you work with?
We work with pet owners throughout the Southern Suburbs of the Denver Metropolitan Area who are looking for top-quality pet care and absolute peace of mind while they travel or when they have to leave their pets for long hours due to work or other obligations. Areas of service include, but are not limited to: 80209, 80110, 80210, 80111, 80112, 80113, 80012, 80014, 80231, 80247, 80224, 80246, 80222, 80237, 80230, 80231, 80247
What does it mean for you to be bonded & insured?
Our liability insurance policy protects from financial loss in the event that we are liable for accidents that occur while caring for our clients pets. Any responsible, professional business should carry liability insurance.
A dishonesty bond gives you peace of mind that you will be reimbursed if anything is stolen from your home.  Anytime workers enter your home, you should make sure they have a dishonestly bond.
We are always happy to provide clients with proof of our insurance and bonding, which we have through Business Insurers of the Carolinas.
How do i become a client?
We have a very simple registration process!  By filling out our Become a Client form, we will get a better idea of the services you and your furry family members need.  We will quickly contact you to discuss services and set up a Registration Meeting.  You're always welcome to call our office (720.772.1480) or email Kate.Reilly@CalicoPetSitting.com
What is a Registration Meeting?
After logging into the portal and filling out your information, we will schedule a Registration Meeting with either Kate or Mike. During this visit we will spend some quality time with you and your pets, confirm and review all pertinent information about your home and pet care routine (ex: vet information, emergency contacts, special requests, medication specifics, etc.) and answer any additional questions you may have. We do NOT provide service until the Registration Meeting has taken place.  Please schedule about 30 minutes for our visit.  There is a fee of $20 fee for our meeting, which covers administrative costs related to account creation, as well as the sitter's time.
Why do you use lock boxes for my keys?
Holding keys on file or making copies for service companies is a thing of the past. By using a lock box, keys are never misplaced or lost and you'll never have to use a locksmith! We will not use keys "hidden" on property, since you never know who is watching.  Keeping your home and pets safe is our number one priority!
Clients receive a lock box from Calico Pet Sitting, Ltd. at the Consultation Meeting for a $25 deposit. If you move or no longer need our services, the deposit will be refunded once the lock box is returned.
Two duplicate keys are required for the lock box, in order to ensure a backup key is available if a key breaks or becomes lost.
Your unique lock box code will be saved in a secure area of the client portal and your dog walker or pet sitter will be able to access your home by simply using the code.
At each visit, our pet sitters and dog walkers simply access the lock box, use the key to lock or unlock the door and then place the key back into the lock box. In order to ensure your key is always safe, our sitters never keep the key on their person or bring it into your house.
How do you accept payment?
Payment is due in full at the time of reserving service. Your payment secures your service.  Prior to payment, service dates are not held or confirmed. 
Calico Pet Sitting, Ltd. accepts credit card payments (Visa, MasterCard, American Express or Discover Card) or ACH bank transfers via our secure online system. It is the responsibility of each client to ensure you keep your default credit card updated in the system.  We do not accept cash or checks.
 Continuous, weekly dog walking and pet sitting clients will be charged automatically on the 1st and 15th of each month PRIOR to services beginning.
As a Calico Pet Sitting, Ltd. client, we require Auto-Billing: Credit card information is saved in an encrypted format in our secure online system and your card will be listed as DEFAULT.
what if i have a last minute request?
We're more than happy to schedule pet care for last-minute needs!  We will do our absolute best to accommodate last minute requests; however, we can't always guarantee that a sitter will be available.  Last minute requests incur a $10 late booking fee and are considered:
Dog walks and drop-in pet sitting visits: visits scheduled within 24 hours of the walk or visit
Overnight Pet Sitting Visits: visits scheduled without a 7 day notice
what if i need to cancel my service?
Since we understand what it is like to be busy and have your schedule change, we've implemented a very flexible cancellation policy. If service is not cancelled within the correct amount of time, the full service charge will apply.
Daily dog walks and pet sitting visits (for clients that use us on a continuous, weekly basis): we must be contacted by 9 pm the night before in order to cancel service.
Drop-in pet sitting visits: 48 hour advanced notice.
Overnight Pet Sitting: 7 day advance notice.
Holiday visits: ALL visits scheduled on a holiday require a 14 day cancellation period or the full service fee will be charged (see Rates & Fees section for definition of a holiday).
Early Returns or Late Departures will NOT be refunded.  Once services are confirmed, we dedicate time to your pets and do not overbook our pet sitters. Refunds will not be given.
what policies do you implement when walking my dog?
Your pets deserve our undivided and complete attention while in our care.  For this reason, Calico Pet Sitting, Ltd. has a strict no socialization policy.  We do not allow strangers to pet our clients, let other animals' approach, never take dog to dog parks or walk more than one dog at a time, unless they are from the same household.  For the safety of your pet and our walkers, your dog must be on a lead at all times outside of the house, even if they are trained off leash.
do you administer medication?
We have experience administering oral, intramuscular and subcutaneous medications to all pets.  With any injectable medications, will need to schedule your Registration Meeting during the time that your loved o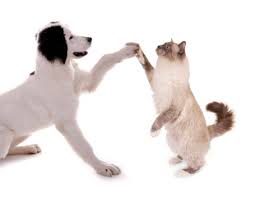 nes needs their medication.  This way, we are able to see the exact methods you use.
what happens during extreme weather conditions?
When extreme weather hits, will do our absolute best to make every scheduled visit on time.  Every effort will be made to reach your home, but the service schedule may be changed, interrupted or altered.  We will prepare before extreme weather emergencies by leaving extra food and water; however, if it is not possible to reach your home safely, your closest emergency contact will be notified.  We strongly recommend having a key available for a next door neighbor in the event of extreme weather conditions. You will be notified immediately when our contingency plan has been activated.
What happens if my pet becomes sick and you're unable to reach me?
If we suspect that something is wrong with your loved one, we will contact you immediately.  If we aren't able to contact you directly, we will reach out to your emergency contact(s).  Your emergency contact(s) must be able to make decisions for you and your furry family members.  If we believe the veterinarian needs to see your pet, we will transport him or her to the veterinarian's office for examination and treatment.  In the event we cannot reach you, we will decide if the veterinarian should see your pet and take them in for treatment.
Every client keeps a Veterinary Release on file, which gives us permission to make any and all treatment decisions on your behalf.  We highly recommend leaving a credit card on file with your primary veterinarian.
does the same person always care for my pets?
Our sitter roster is chock-full of excellent pet care providers that would love to care for a client's pet if their primary sitter is unavailable. Since we have all of the client's pet care information in our secure portal, we're able to access all care information in the field.  If you feel more comfortable meeting your alternate sitter first, we are more than happy to schedule a "Pre-Departure Meeting." The cost of this meeting is $15, which covers the sitter's time and expense for going to the client's home.
is IT OKAY TO LEAVE A TIP?
Absolutely!  We strive to offer the best service for you and your loved ones.  You're more than welcome to either add a tip onto your invoice or leave a cash tip at your house for the pet sitter. 100% of the tip goes directly to your pet sitter.
do you have a referral program?
YES!!  Please tell your friends, co-workers, family and anyone else about us!  When you refer a friend and they sign up for our services, you will receive a $20 credit off of your next scheduled appointment.